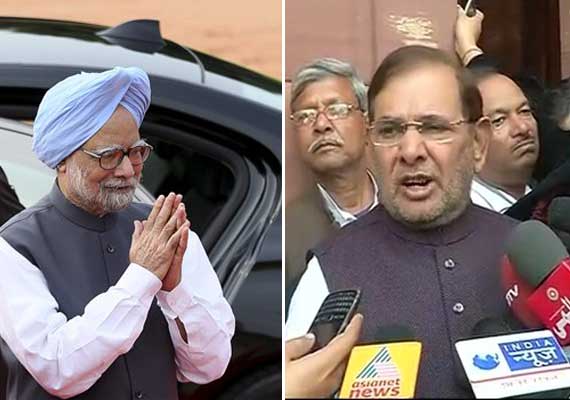 New Delhi: Janata Dal (United) president Sharad Yadav today met the Prime Minister Dr Manmohan Singh in Parliament and demanded the strongest action against the MP who sprayed pepper at fellow members inside Lok Sabha.
Yadav said, "this is an attack on our democracy and it is nothing short of sedition."
Sharad Yadav, who was inside the House when expelled Congress MP L Rajagopal sprayed pepper, said: "This House has all the power to make laws and punish people. I told the Prime Minister that if the strongest action is not taken against the guilty, it will be difficult for the Parliament to be run in coming days."
"All the powers lie with the Lok Sabha Speaker. She must take action. This act is against democracy", said Yadav.