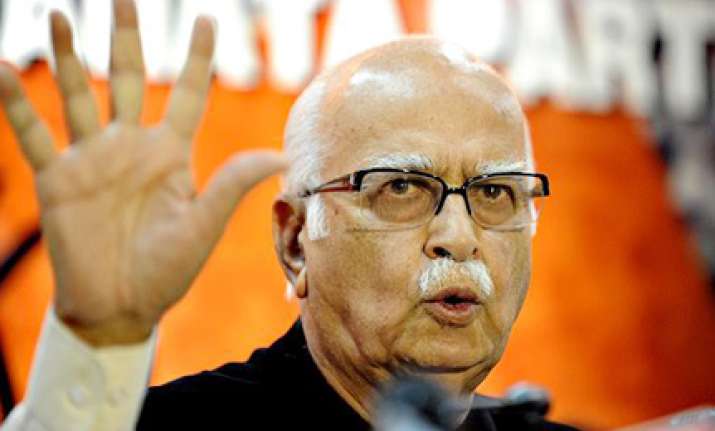 Senior BJP leader and Leader of Opposition in the Lok Sabha L K Advani suggested that the Parliament and Assembly elections should be held simultaneously to cut down expenditure incurred during the polls. 
"The Election Commission and the Union government should initiate a process to conduct Parliament and Assembly elections simultaneously as it will strengthen democracy and cut down the expenditure," Advani said at a rally in Aurangabad. 
He said the Election Commission should keenly look into the money spent on advertisements in newspapers by the candidates and also inquire into issues like paid news. 
Criticising the UPA government for making "false" claims, Advani's alleged the Centre has failed to fulfill its promise of bringing down the inflation rate in 100 days. 
Lambasting the Congress-NCP government in Maharashtra, he said, "In the last 10 years of this government's regime more than 12,000 farmers have committed suicide and load shedding has increased to 16 hours." 
Earlier, addressing a rally in Jalna, Advani alleged the Congress-NCP government had made huge losses and done to the state what Lalu Prasad did to Bihar. 
The Congress-NCP government used money and atrocity as Lalu Prasad Yadav did in Bihar, he alleged and added that during the Emergency, Congress had jailed many leaders, but after the emergency it was defeated. PTI