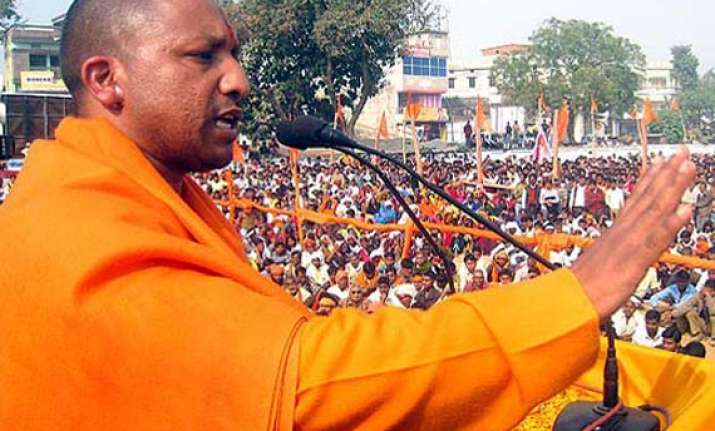 Lucknow: The BJP is all set to make 'Love Jihad' a poll issue in upcoming by-polls to 11 assembly seats and one Lok Sabha seat in UP.
Yogi Adityanath
, the Gorakhpur Mp who is tipped to head BJP's campaign in these by-polls, has made it clear that the BJP will not shy away from raising the issue of 'Love Jihad' despite the fact that the party had dropped this controversial topic from the political resolution passed at the Vrindavan meet of the party.  
"The issue of 'love jihad' would certainly be an issue in this by-poll. I have been raising this issue for the past four to five years. The menace first began in Kerala and has now spread to Western UP," said Yogi Adityanath.
"There is no dearth of issues in the state when SP chief Mulayam Singh Yadav and his son Akhilesh are at the helm of affairs," added the Gorakhpur MP.
Yogi Adityanath charged the SP government with appeasing members of a community by getting boundary walls constructed around graveyards.