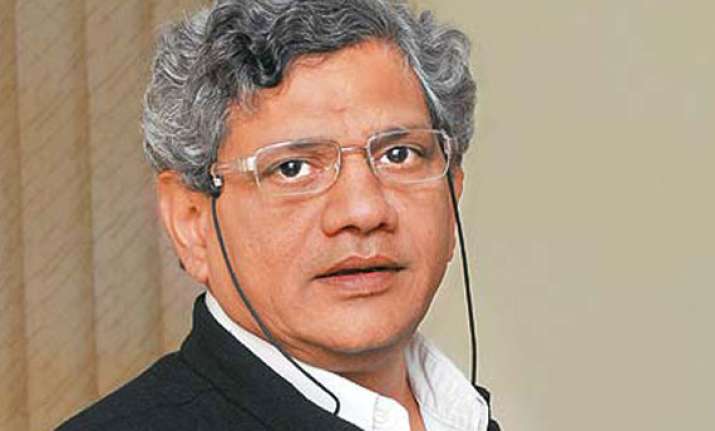 New Delhi, Aug 7: With BJP opposing talks with Pakistan following the LoC killings, CPI(M) today said war was not a solution and the government should find ways to ensure that such incidents do not recur.
"I don't see the government foreclosing all options, except war... But ways and means have to be found to ensure that such incidents don't happen in future," he said when asked about the BJP demand.
"It is natural for the government, which has all the information (about yesterday's killing of five Indian soldiers near the Line of Control), to decide. War is not a solution.We should explore all our options," he told PTI here.
As BJP raised a storm in Parliament accusing Defence Minister A K Antony of contradicting the Indian Army over the shocking incident and demanding an apology from him, Yechury said, "Who should apologise is not the issue. The more important issue is the security of our borders."
With BJP stalling Parliament proceedings seeking an apology from Antony for giving "clean chit" to the Pakistan Army, the CPI(M) leader said this has "obviously embarrassed the government."
Yechury said he had yesterday itself asked the Defence Minister in Rajya Sabha what was the basis of his statement in Parliament.