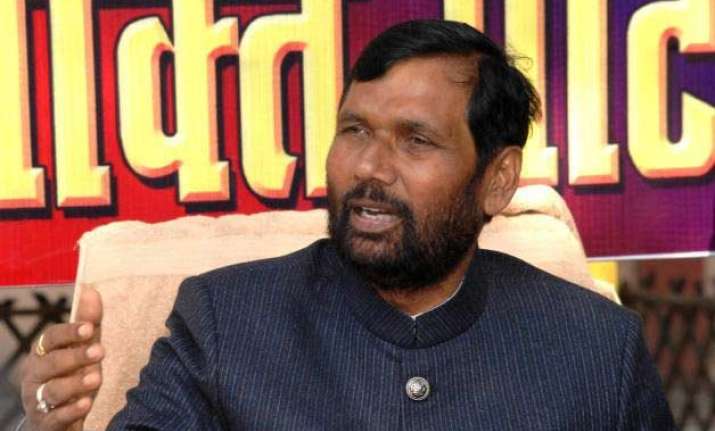 Patna: Releasing its manifesto for the Lok Sabha polls, the Lok Janshakti Party (LJP) said it is in favour of creation of smaller states like Telangana as it is necessary for better administration and development.
"The party believes that for better administration and development of neglected regions, formation of smaller states is necessary," party chief Ramvilas Paswan said, while releasing the party manifesto in Patna.
The manifesto also promised to take the initiative for socio-economic and educational development of the minorities, especially Muslims in the light of the findings of the Sachar Committee.
He said organisations like the RSS, VHP and Bajrang Dal would be banned if the LJP is voted to power and the party would bring a 'communal riot control act' against communal activities.
Paswan promised to make public and implement the recommendations of the Ranganath Mishra Commission, saying there would be a provision of 15 per cent reservation for minorities of which 10 per cent would be for Muslims.
The LJP also promised to provide reservations to women and OBCs in government jobs and the judiciary for which 50 per cent ceiling imposed by the Supreme Court would be removed through appropriate legislation.