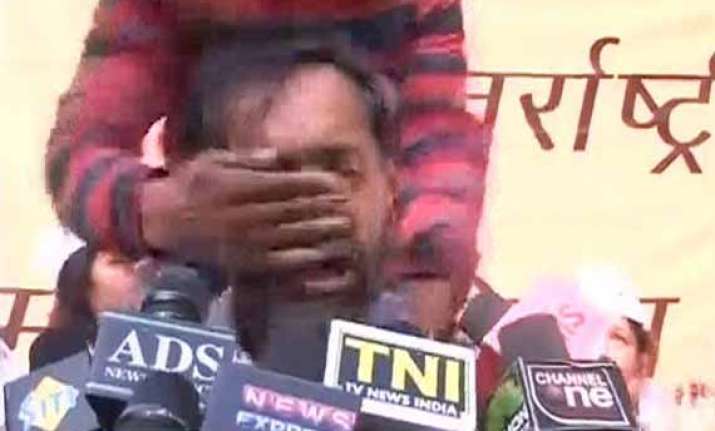 8:18pm- Congress releases first list of candidates for 194 LS seats. Rae Barelii: Sonia Gandhi, Amethi: Rahul Gandhi, Kanpur: Sriprakash Jaiswal, Pilibhit - Sanjay Kapoor, Phulpur- Md Kaif among others.


6:21pm -
Naseed Ahmad Khan to be SP candidate from Rampur Lok Sabha constituency.


5:50pm -
A few people raise slogans in favour of Narendra Modi during Arvind Kejriwal's meeting in Ahmedabad

5:14pm -
Manish Sisodia attacks Modi,  says a heart is also needed under a 56 inch chest.

5:05pm -
D. Purandeshwari : I felt humiliated within Congress when Digvijay singh asked me to shift from Vishakhapatnam.

4:45pm -
Sushma swaraj opposes merger of B. Sriramulu led BSR Congress with BJP, says it should not be allowed at any cost. (Sources)