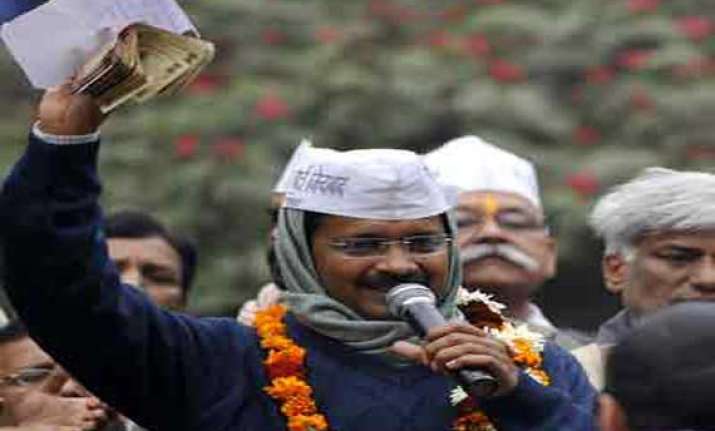 Ghaziabad: In a bid to widen its area of influence, AAP leader Arvind Kejriwal today kick-started his three-day road show in UP, saying if BJP comes to power at the Centre corruption and price rise will continue.
Launching the road show from the party's office in Kaushambi, Kejriwal said, "If BJP comes, things will remain as they are. Corruption will stay in the country, price rise will continue. Our enemies are corruption, price rise and communalism."
The road show will cover over 15 Lok Sabha seats in the politically significant state.
"UP is dominated by caste and religion politics and we want to replace it with politics of development. The state is backward and we intend to target other parties over a number of issues plaguing the state," said senior party leader Manish Sisodia, who is accompanying Kejriwal in the road show.
"Corruption, dynastic politics and criminalisation of politics are the main issues we will target in UP. Also, power is another important issue we intend to target as it is a bigger problem," said another party leader and UP in-charge Sanjay Singh.