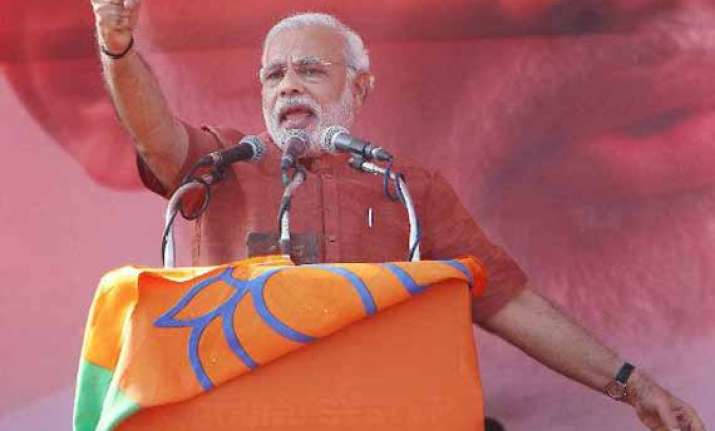 Siliguri/Ranchi: India was "afraid" of the black magic seen during the UPA's 10-year rule, Narendra Modi said Thursday, returning Congress chief Sonia Gandhi's sarcastic remark that some opposition leaders were selling dreams as if they would "change everything in one day with a magic wand".
"Madam Soniaji, India is not afraid or worried about magicians. Our country is afraid of black magic. During the last 10 years, the country has been watching the UPA government's black magic," the Bharatiya Janata Party's prime ministerial candidate said at an election rally here.
The Gujarat chief minister said that just like a magician makes a car vanish on stage, the "black magicians" of the United Progressive Alliance have made jobs for the youth vanish, and made daily life difficult for the peasants.
Urging the people to save the country from "black magicians" who have "ruined the country", Modi said they have misled people all these years.
Addressing a rally in the steel city of Jamshedpur in Jharkhand, Modi again referred to the remark of Sonia Gandhi.