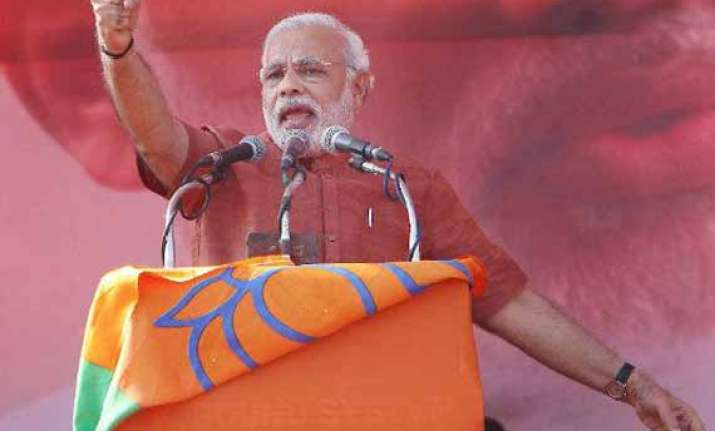 Kannyakumari (TN): BJP prime ministerial candidate Narendra Modi today lashed out at "Madam" and "Amma" saying that both Sonia Gandhi and Jayalalithaa are blaming each other for fishermen's woes at the hands of Sri Lankan navy.
Addressing a big election rally for his state party president Pon Radhakrishnan, contesting from Kannyakumari, Modi said: "Madam is blaming Amma, and Amma is blaming Madam, and the fishermen are dying in this crossfire".
Modi called for electing a strong government in Delhi which can protest Tamil Nadu fishermen from Sri Lankan navy.
"Sri Lankan Navy is killing our fishermen, and throwing them in jails, and our government in Delhi is sleeping. We are naturally angry. Tamil Nadu govt is blaming the Centre, and the Centre is blaming TN government, but the fishermen's woes are yet to end."
Modi targeted his appeal to the youths of Tamil Nadu saying that they should not waste their votes, otherwise another five years of their lives would go waste.
"For the last several decades, the DMK and AIADMK  had been working against one another. If DMK comes to power, it works against AIADMK, and vice versa. Because of this, the voice of Tamil Nadu is not being heard in Delhi.
"I appeal to the youths to give the new "viable alternative" in Tamil Nadu led by Dr S Ramadoss, Capt Vijay Kanth, Vaiko and Pon Radhakrishnan a chance", Modi said.
Here are the live updates of Modi's rally: