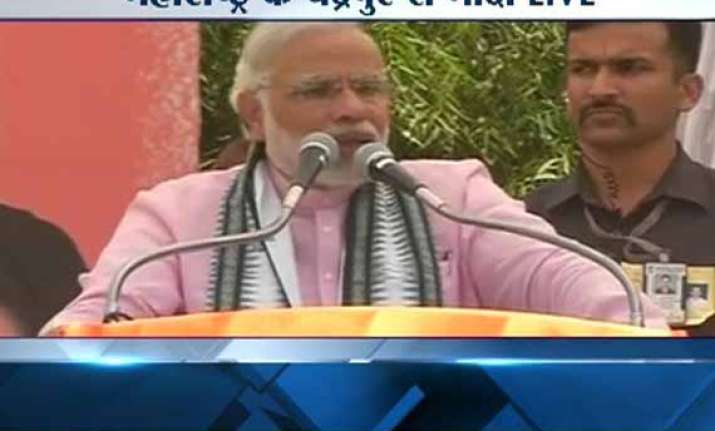 Chandrapur (Maharashtra): Gujarat Chief Minister and BJP's prime ministerial candidate Narendra Modi has accused Congress ruled states of not doing enough to protect the dignity of women.
"Out of Top 10 states that lead in crime against women, there is not a single BJP ruled state. 7 out of these 10 states are Congress ruled states, said Modi.
"I am in Maharashtra & want to ask you one question. What happened in Latur right now? A youth Congress woman leader was killed and who all were arrested? They were all youth Congress leaders. From Tandoor case to what happened in Latur, Congress commitment to women is very clear," added Modi.
Modi reminded people that Congress also failed to utilize the "Nirbhaya fund" that was earmarked for providing safety to women. 
"If you remember, Nirbhaya was subjected to rape and torture in Delhi. A special fund was created for the security and dignity of women but the government failed to spend even a penny from that fund. Is it not a matter of shame for the Congress party," said Modi.
"There are sharp divisions on how to fight Maoism. There are constant divisions in Congress and due to that people are suffering. Maoists have to decide if they want to continue with bloodshed.  If they hold the plough, this land will have colours of progress. Madam you are a woman. But you are misleading women. Nation wants answers on some issues," added Modi.
Here we are giving you live updates of Modi's rallies: