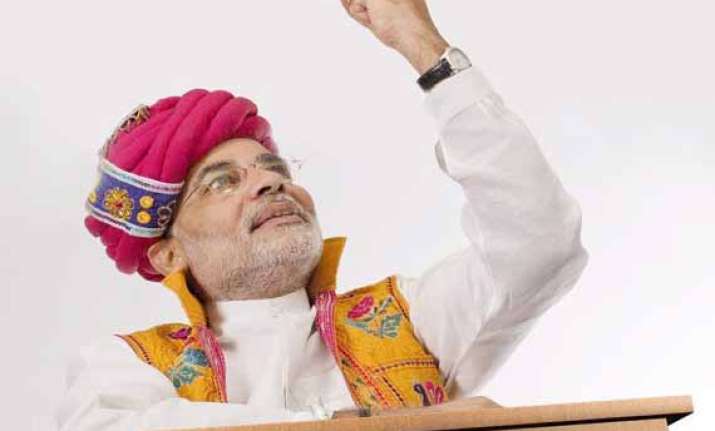 Bareilly (UP): BJP prime ministerial candidate Narendra Modi today alleged that the Congress, staring at defeat in the Lok Sabha elections, is planning to bring a weak coalition government at the Centre.
Addressing a big election meeting here, Modi warned that instability at the Centre would weaken India further in the eyes of world leaders.
"India needs a strong and stable government, and I appeal to all the voters to ensure that we win more than 300 seats, so that India can regain respect", said Modi.
"Do not vote for SP, BSP and other small parties. They have nothing to offer at the Centre except backstage dealings", said Modi.

Here is the live updates of Modi's speech: