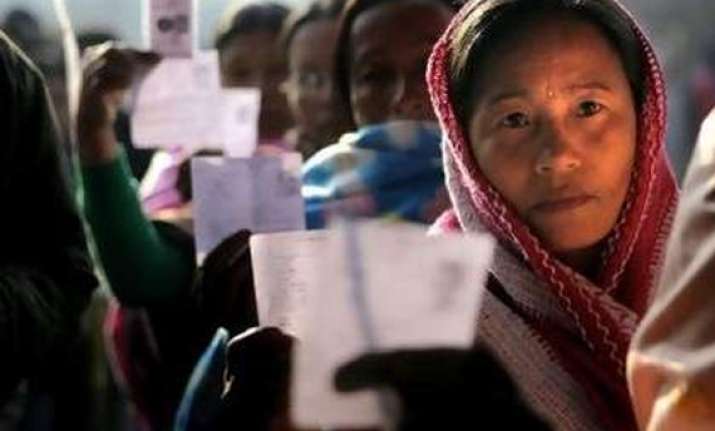 Guwahati:  An estimated 72 per cent of the 64.4 lakh voters exercised their franchise peacefully in five Lok Sabha constituencies in Assam sealing the electoral fate of 51 contestants, including two union ministers in the first phase.
Election office sources said that the exact percentage would be available at night as thousands of people were still standing in queues when voting ended at 5 pm. 
Over 83 percent of the 1.2 million electorate Monday cast their ballot as polling was held in one of the two Lok Sabha constituencies in the Left-ruled Tripura, an official said.
"Around 83 percent of 12.46 lakh voters cast their votes when the last reports were received here at 5 p.m. The polling percentage may increase after the final reports come here from all four districts," said Tripura Chief Electoral Officer Ashutosh Jindal. 
In Assam, Tezpur recorded 73 per cent voting, Jorhat 75 per cent, Lakhimpur 67, Dibrugarh 70 and Koliabor 72 per cent, the sources said.