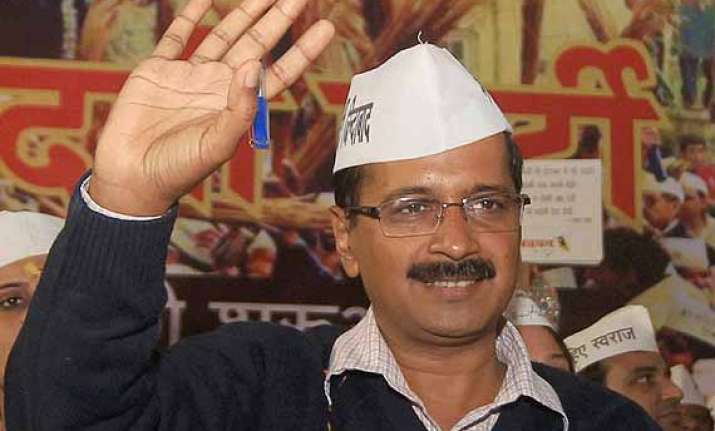 Mathura: Former Delhi Chief Minister and AAP supremo Arvind Kejriwal today launched a scathing attack on Narendra Modi and accused him of working for the interests of industrialist like Ambani and Adani only.
Addressing a rally in Mathura today, kejriwal reminded people that his government had controlled corruption in Delhi within a short span of 49 days.
"What Modi could not do in Gujarat in 11 years, we did in Delhi in just 49 days," said Arvind Kejriwal.
Kejriwal also blamed media for creating hype over development in Gujarat. Kejriwal said that when he visited Gujarat to check the veracity of claims of development in the state, he found that people were not happy at all with the performance of the govt.
"When we went to Gujarat, some people were protesting against us. I asked them why they were protesting. They said that we only oppose Modi. I asked him to prove what Modi has done for people like him. Finally he agreed with us and asked us to keep going," said Kejriwal.