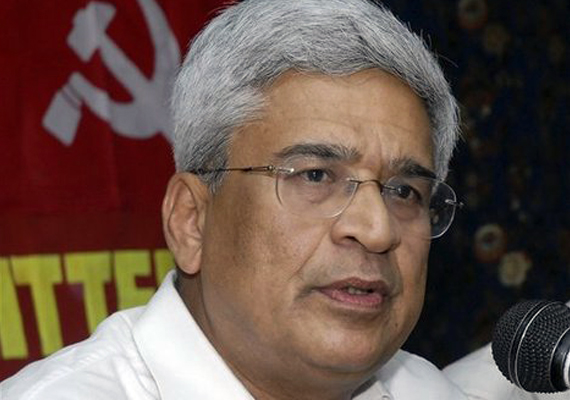 New Delhi, Jul 31: Left parties were on Wednesday divided over the Telangana issue with the CPM and RSP opposing it and CPI and Forward Bloc in favour, but all of them wanted the people of Andhra Pradesh to maintain harmony in the wake of the government's decision to go ahead with its formation.
The Forward Bloc also sought the creation of a separate state of Vidarbha and the establishing of the second State Reorganisation Committee to "find a justifiable solution on all pending demands of small states once and for all."
The decision to create Telangana "seems to have been impelled by the forthcoming Lok Sabha elections. It will give a fillip to demands for separate states in other places," the CPM politburo said in a statement.
The party, which has been opposing the Telangana demand, said it has "always stood for the integrity of the states based on the democratic principle of linguistic states."
It accused the Congress and UPA government of taking a decision to divide Andhra Pradesh and creating Telangana "after long procrastination and more than two years after the report submitted by the Srikrishna Committee."
CPM general secretary Prakash Karat earlier said statehood for Telangana would spur such demands in other parts of the country.
"The central government will have to take the responsibility to see that there is no further division of states whether it is West Bengal or anywhere else. It should be made clear that you cannot go on having an endless division of a state or creation of new states," he said.
But CPI national secretary D Raja termed the decision as "too late" and said his party had agreed to a separate Telangana "after indepth discussion and considering and exhausting all options".
"All regions of Andhra Pradesh should take this decision in a brotherly manner without any hostility or bitterness," he said.