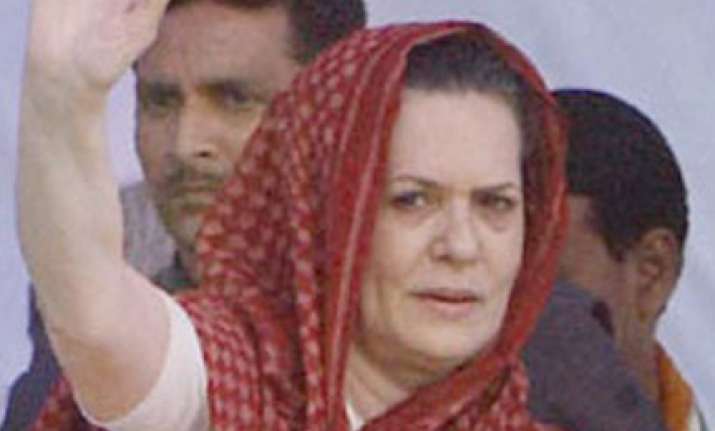 Y S Jaganmohan Reddy, whose supporters have been campaigning for making him the Chief Minister, on Thursday met Congress President Sonia Gandhi, who told him to leave the issue of leadership change in Andhra Pradesh to her.
 "Leave the decision to me. I will look after," Jaganmohan told reporters quoting Gandhi as saying. 
Jaganmohan Reddy, who is on his first visit to Delhi  to attend the meeting of Parliamentary Standing Committee on Finance, said he has full faith in the party leadership and "whatever decision she takes, we will abide by it".
The 37-year old first time MP from Kadapa also dismissed as "speculation" when asked whether the campaign to make him the Chief Minister after his father's death was true. "These kind of speculation is not good", he said.
He said he also briefed the party high command in detail on the party situation in the state.
Jaganmohan is accompanied by K V P Ramachandra Rao, his late father's close aide and the man behind the 'Jagan-for-CM' campaign.  His supporters, including state ministers, MPs and MLAs, have been carrying out a campaign to make him the chief minister though the Congress High Command has not taken any decision on the issue.
 Andhra Pradesh chief minister K Rosaiah has been saying off and on that it was up to the Congress high command to decide about the state leadership and nobody should make an issue out of it. PTI