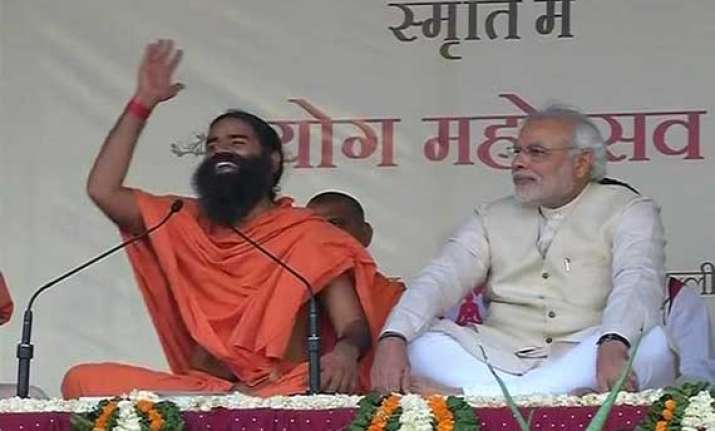 New Delhi: BJP prime ministerial candidate Narendra Modi today attended a Yoga rally organised by Swami Ramdev and praised him publicly for raising issues relating to black money and corruption.
Modi said: "The issues that Baba Ramdev have raised relating to black money impress me. But some people in the government do not like it, and they are harassing Baba Ramdev."
Addressing a well attended rally at Ramlila Maidan, Modi said, today was the death anniversary of the three heroes of Indian freedom movement - Bhagat Singh, Sukhdev and Rajguru.
"Let's take a vow to dedicate our lives for the nation. I will dedicate the rest of my life for the nation.
"Let's also take a vow to take India to greater heights in the next 10 years.  Young men and women must get jobs, there must be water taps, toilets  in villages,  and the poor must be uplifted", said Modi.
If the government had the vision, it could have spread the goodness of Yoga across the world, said Modi. "We will do so in the coming days".