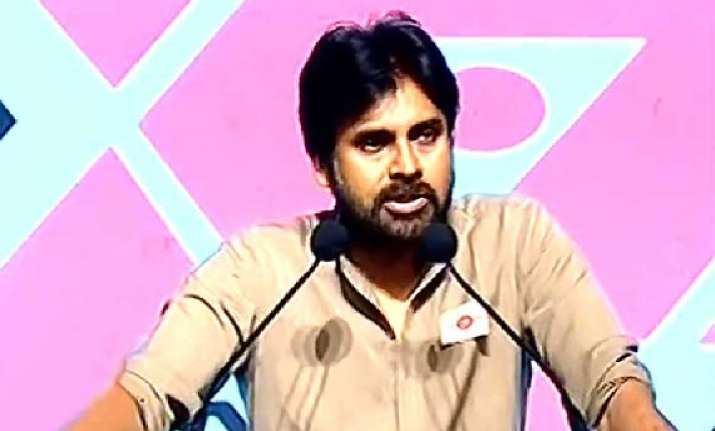 Ahmedabad: Telugu actor Pawan Kalyan, Congress leader K Chiranjeevi's brother, today met Gujarat Chief Minister Narendra Modi and declared support to him for the Prime Minister's post.
Kalyan, who recently launched Jana Sena party, however did not say anything about possibility of alliance with BJP in the residual Andhra Pradesh/Seemandhra.
Kalyan met Modi at the latter's office in Gandhinagar.
"Modi is fit to become the Prime Minister, and I and my party support him," Kalyan said after the meeting.
"I am backing Modi, so obviously I am backing BJP," he said, when asked whether he would campaign for BJP in his state.
But he refused to spell out if his party will have a pre-poll tie up with BJP. He also evaded a question as to why he and his brother and Union Minister K Chiranjeevi had chosen different political paths.
Kalyan launched his party on March 14 with "throw out Congress" as the central plank