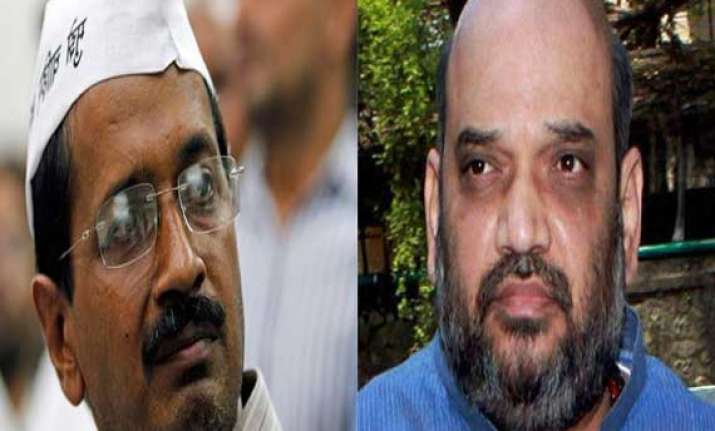 New Delhi: With Arvind Kejriwal questioning claims about development in Gujarat, Narendra Modi's close aide Amit Shah today asked him to contest the upcoming Lok Sabha polls against the Gujarat Chief Minister in the state on this issue.
"If there is no development in Gujarat, he (Kejriwal) should contest against Modi from Gujarat," Shah said while participating in 'India Today Conclave' here.
The BJP leader was referring to claims by Kejriwal, who undertook a tour of Gujarat, that there was no development in the state as insisted by Modi.
AAP leader Manish Sisodia, who was also present in the event, responded by saying that he would want Kajriwal to stand against Modi even from Gujarat.
He added that it was for BJP to decide on a seat for its Prime Ministerial candidate first as there were reports of internal dissension.