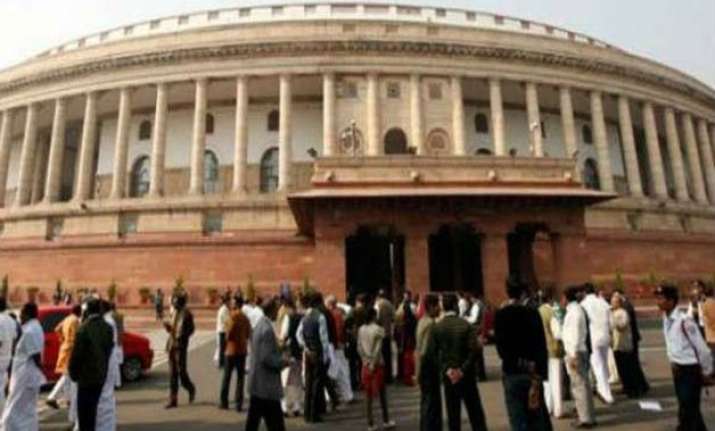 New Delhi:Facing a road block in parliament and widespread protests, the government has now decided to go slow on the contentious land acquisition bill and may let the ordinance promulgated on the issue lapse. Knowledgeable sources said the government is unlikely to discontinue either of the houses in the middle of the session, a constitutional necessity if the ordinance has to be reissued.
"We are not looking for proroguing either of the houses," a senior minister said.
As per Article 123 of the constitution, an ordinance may be promulgated only in the intersession period and it lapses six weeks after a parliament session begins.
If either of the houses is not in session, an ordinance can be brought, but not in a session break. The government, unable to pass in the Rajya Sabha the bill to replace the ordinance, had initially thought of proroguing one of the houses to reissue the measure. Proroguing a house means the budget session would end for that house and it would meet for a fresh session after the break.
The Rajya Sabha, which has no role in passing money bills, was the one whose session was likely to end. However, officials from the upper house said there is no such direction or indication so far. The government now appears to be trying to find a middle way.
"Proroguing the house and reissuing the ordinance could damage the government's image further," a senior BJP leader, speaking on condition of anonymity, said, adding that a final decision on the fate of the bill is yet to be taken.
"With the session on, the ordinance in all likeliness may lapse, until some other way is found," the BJP leader said.
Former Lok Sabha secretary general Subhash C. Kashyap, however, said that without proroguing one of the houses, the ordinance cannot be reissued during the break.
"The break period is a part of the session, so an ordinance cannot be re-promulgated in this period. If one of the houses is not prorogued, the government will have to wait till the end of session to re-promulgate the ordinance," Kashyap said, adding that there is "no precedent" for this.
Another way would be that the ordinance can be re-promulgated after the session in "retrospect", or from a back date.
"The government can wait till the session ends and bring the ordinance in retrospect," he said.
This, he said, will maintain the continuity of the law. The third option would be getting the bill passed like regular legislation, an option which the government is also considering.
The government's cautious approach was also reflected when Parliamentary Affairs Minister M. Venkaiah Naidu, in a press conference on the last day of the first half of the session, said the bill is not a "prestige issue" for the government.