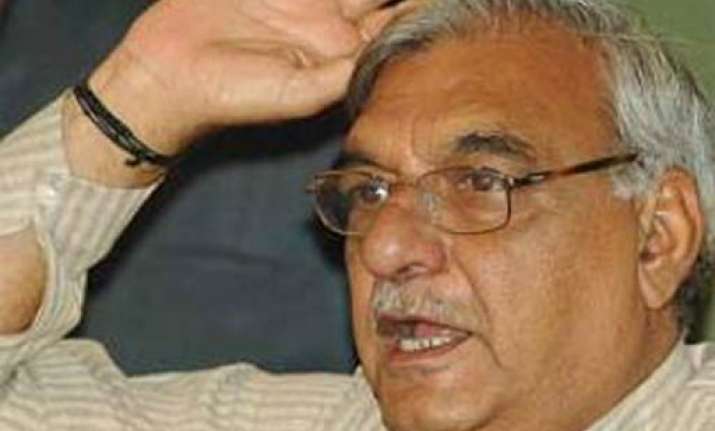 Chandigarh, Nov 3 : Haryana Chief Minister Bhupinder Singh Hooda tonight said former Army Chief Gen Deepak Kapoor, whose name figured on the list of allottees in the controversial Adarsh Housing Society in Mumbai, was given a residential plot in Gurgaon by the state government last year as per laid down policy.
"The piece of land to Gen Kapoor was given as per policy and laid down rules. Under the same policy we had also given a plot to boxer Vijender Singh (at Panchkula)," Hooda told reporters here.Hooda had sanctioned a 500-square yard plot in Gurgaon for Gen Kapoor in June last year.
The allotment was made under the state governemnt's policy for preferential allotment of residential plots to domiciles of Haryana who have distinguished themselves in the fields of art, culture, science and technology, social service, judiciary, defence or sports.
The allotment was made by Haryana Urban Development Authority (HUDA) with the stipulation that the allottee will not be allowed to transfer the plot before the expiry of five years from the date of allotment.
Asked if Gen Kapoor had made any request earlier that the condition of not allowing transfer of land before five years be waived, Hooda said rules prohivited any tranfer before five years."There is a specific clause in the policy which does not allow the transfer to be made before the expiry of five years," he said.PTI