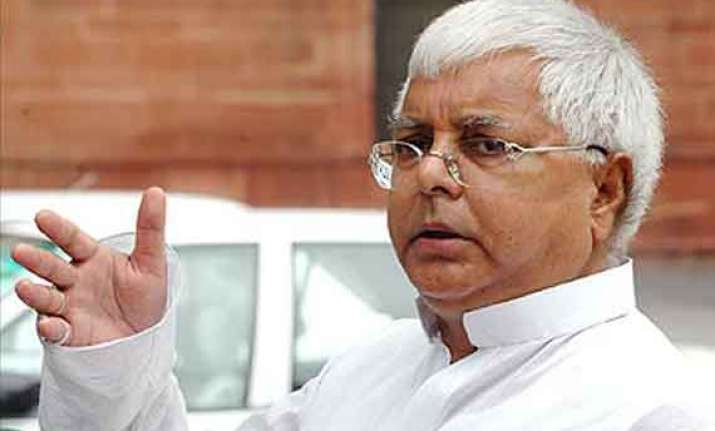 Patna: Former Chief Minister and RJD chief Lalu Prasad today said that doors were still open for alliance with Congress and NCP but it should not be construed as weakness of his party. He said that alliance is necessary for containing the communal forces as fighting separately will harm everybody.
Speaking to media after the meeting of the RJD parliamentary board , Lau said that he has offered 11 seats to Congress and 1 seat to NCP and that he is still awaiting their response.
Lalu said that being a bigger party, Congress should ponder over the reality. He said that some leaders of the Congress don't want the alliance but he respects Sonia Gandhi and would wait for her final decision.
He appealed to Sonia to join hands with RJD in order to prevent the forward march of the communal forces.
Lalu termed the 'Bihar Bandh' of JD(U) a 'super flop' and asked that since Sunday is usually an off-day for people, what kind of 'Band' they are talking about?