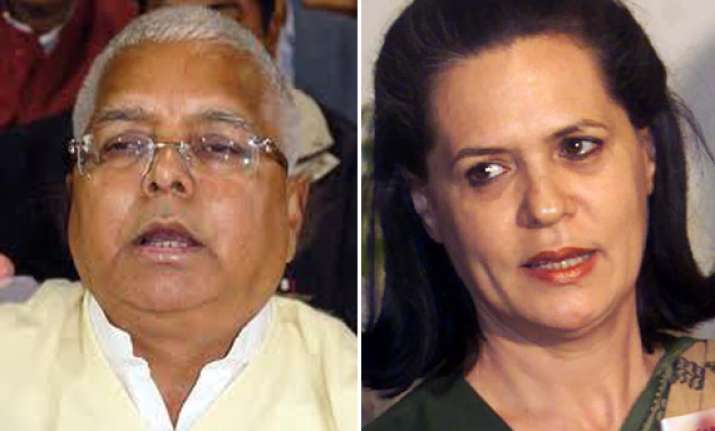 New Delhi, June 28: As part of efforts to secure maximum support for Pranab Mukherjee in the Presidential poll, RJD chief Lalu Prasad today held consultations with Congress President Sonia Gandhi.
The UPA candidate will be visiting Ranchi for campaigning on July 12 and the RJD leader has been asked by Gandhi, who is also the alliance chairperson, to be present there at that time, Prasad later said.
Mukherjee,  will come to Ranchi from Bhuvaneshwar in Orissa where he will be canvassing support the previous day, he said. Ruling BJD in Orissa is supporting BJP-backed opposition candidate P A Sangma for the top post.
Prasad was present at Parliament House earlier in the day when Mukherjee filed his nomination papers.