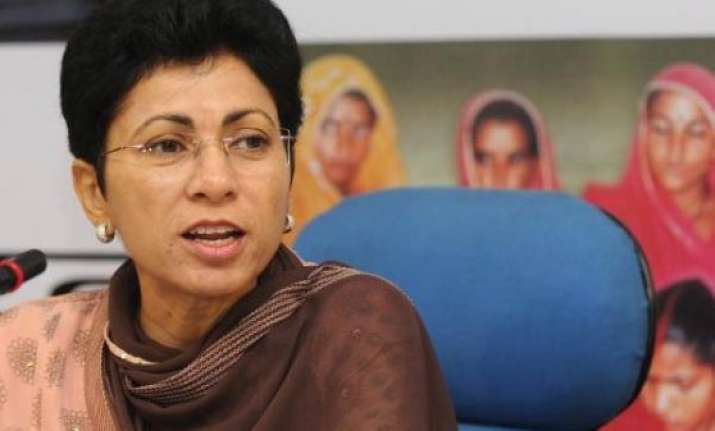 New Delhi: Congress leader Kumari Selja blamed former Haryana chief minister Bhupinder Singh Hooda for the party's debacle in the assembly polls, saying he failed to take everyone along.
Selja said that the party's central leadership could not be faulted for the defeat as they were "democratic to a fault" and did not want to disturb Hooda once he had been appointed the chief minister.
Selja, a Rajya Sabha MP and a former union minister, said on Monday: "But he failed not just our workers. He also failed our leaders...Rahulji, Soniaji."
She said: "It was incumbent on him once (they) reposed faith, he has to take everybody along. He should not let such charges stick on the organisation that have come by."
The BJP won a majority and came to power in Haryana for the first time. The Congress, which had been ruling the state for the past 10 years with Hooda as chief minister, finished a poor third with 15 seats.