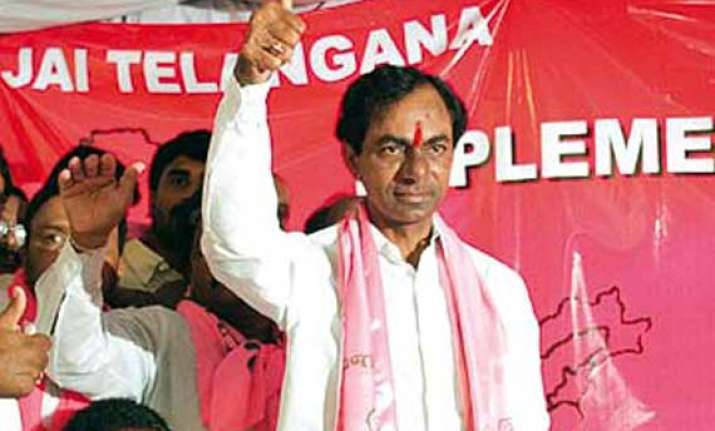 New Delhi: Telangana Rashtra Samithi (TRS) chief K. Chandrasekhara Rao Monday took oath as the first chief minister of Telangana, a few hours after it came into existence as the 29th state of India.
Governor E.S.L. Narasimhan administered the oath of office and secrecy to 60-year-old Rao at a ceremony held at Raj Bhavan here.
Eleven cabinet ministers also took the oath with KCR, as Rao is popularly known.
Those who took the oath include KCR's son K. Taraka Rama Rao and nephew Harish Rao.
The swearing-in took place a few hours after the celebrations broke out across Telangana on its formation as a separate state.
Telangana has now become the 29th state in India. Kalvakuntla Chandrasekhara Rao will go down in history as the man who played a key role by reviving the movement for separate state 14 years ago.