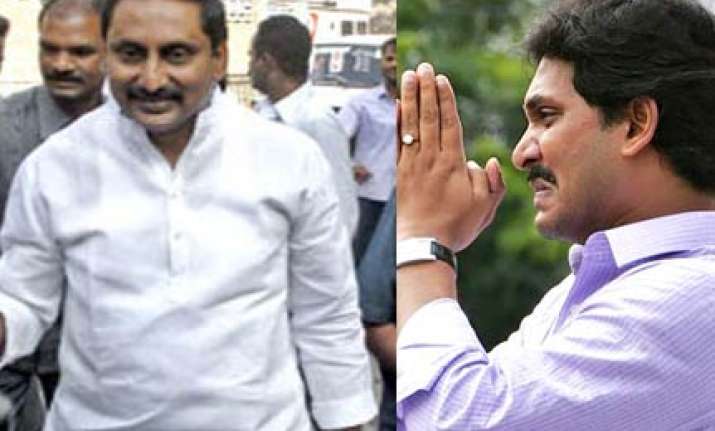 Hyderabad, Feb 2  : Taking strong exception to "complete distortion" of his statements, Andhra Pradesh Chief Minister N Kiran Kumar Reddy tonight asked the media to report only what he said."Or, I will have to avoid the media," he warned during a hurriedly-convened press conference in the state Secretariat.
The Chief Minister referred in particular to two of his recent statements made on different occasions that stirred a major political controversy and caught him on the defensive.Referring to his statement in New Delhi recently on the "rebel" MLAs, who sided with Y S Jagan, Reddy clarified that he never asked any MLA to resign.
"You (media) have been twisting my statements according to your wishes. I only said, in reply to a question, that they (rebels) continue to remain Congress MLAs till they resign and get re-elected. But the media reported that I asked them toquit. That was not true," he clarified.
Referring to another statement he made in Visakhapatnam last week on "defending" Jagan in TDP MLA Paritala Ravindra's murder case, the Chief Minister blamed the media for going to town with only half of the full statement.
"You have ignored the preceding sentence as well as the subsequent sentence and took only the middle one. It gave a totally different meaning without conveying the actual sense."
"Report only what I say and give the correct version.Don't make your views my views. You write your own analysis, I don't mind. Or, I will have to avoid the media," he warned,though smilingly.
In an oblique reference to reports targeting him in Jagan-owned 'Sakshi' newspaper, Kiran quipped, "A newspaper was started recently to counter the biased stories published in some newspapers. Now, even this newspaper is running biased stories. We may have to start another newspaper to counter this." PTI