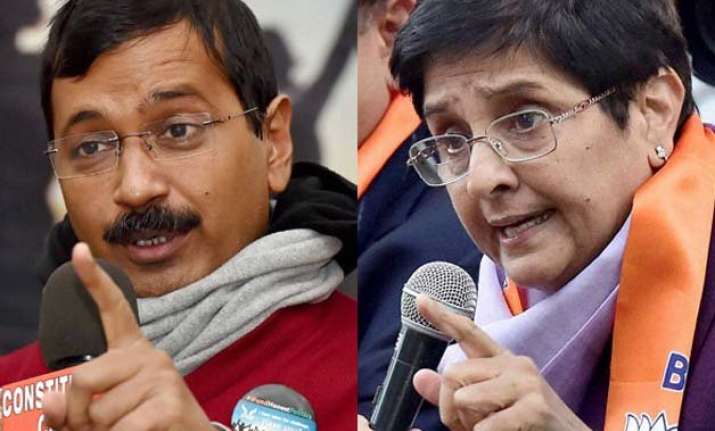 New Delhi: Aam Aadmi Party chief Arvind Kejriwal and BJP's Kiran Bedi are in for a tough battle for the Chief Minister's post in Delhi. And as the Delhi Assembly polls come close, both Kiran Bedi and Arvind Kejriwal have moved to the virtual world to spread their ideas and garner more support from the electorate.
However, it seems that Kiran Bedi has an edge over his counterpart when it comes to her Twitter followers. Bedi, who has been fairly active on Twitter, has 38 lakh followers, and has been constantly tweeting her opinions and views. Kejriwal comes in second with 33 lakh followers. Meanwhile, Congress' Ajay Maken has only 3 lakh followers on Twitter.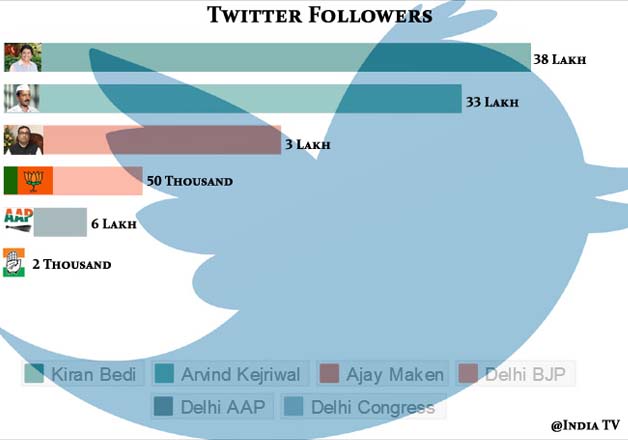 Bedi started her account in 2009 and she has posted over 20,000 tweets till date and has also uploaded around 1809 photos and videos.
Kejriwal joined the social media platform in 2011 and has posted 4,787 tweets. He has uploaded 70 photos and videos till date.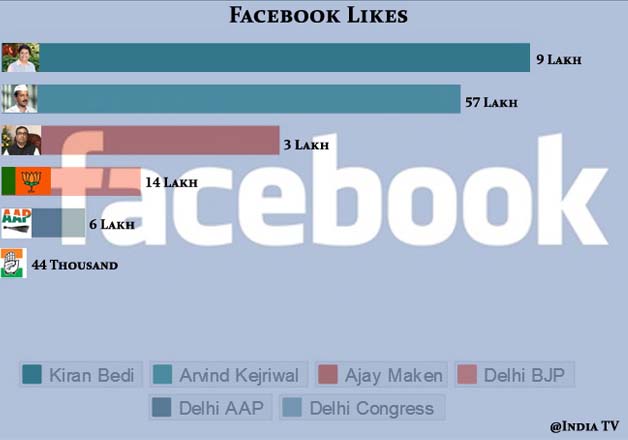 But when it comes to Facebook likes, Former Delhi Chief Minister and AAP Chief Arvind Kejriwal seems to have an edge over Bedi. While Kejriwal has 57 lakh likes till date, Bedi has only 9 lakh.