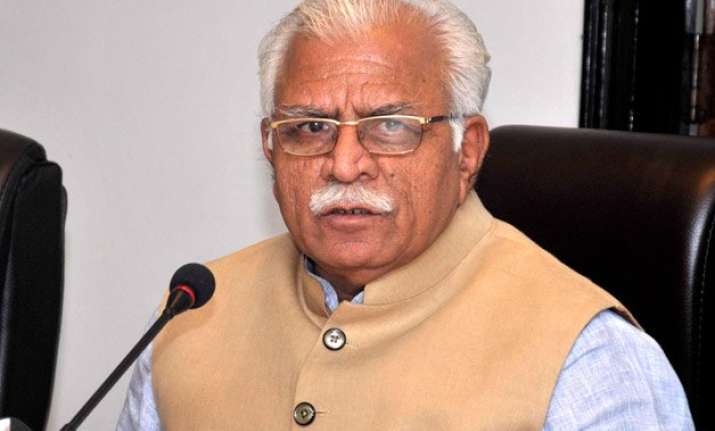 New Delhi: Haryana Chief Minister Manohar Lal Khattar today said that his remark on beef controversy was misquoted and twisted by the Indian Express.
"My words have been misconstrued and twisted," Khattar said.
Khattar's remark came in the wake of Indian Express carrying a story that quoted him saying 'Muslims can continue to live in India, but they will have to give up eating beef'.
"If anyone has been hurt by my words, I am ready to apologise to them. We were raised in unity in the society, our ideology is that of secularism," Khattar added.
Jawahar Yadav, officer on special duty to the Chief Minister, also said that the newspaper published, misquoted Khattar in its report.
"Our CM didn't say anything like this, all he said was we should respect everyone... The newspaper which has posted this news piece has tried to put words in the Haryana CM's mouth," he said.
In an interview published in Indian Express, Khattar was quoted as saying, "Muslim rahein, magar is desh mein beef khaana chhodna hi hoga unko. Yahan ki manyata hai gau (Muslims can continue to live here, but they will have to give up eating beef. The cow is an article of faith here)."
The BJP government in Haryana, which completes one year in office later this month, Khattar said, is doing good work and needs to be given time before people start passing judgement on its functioning.