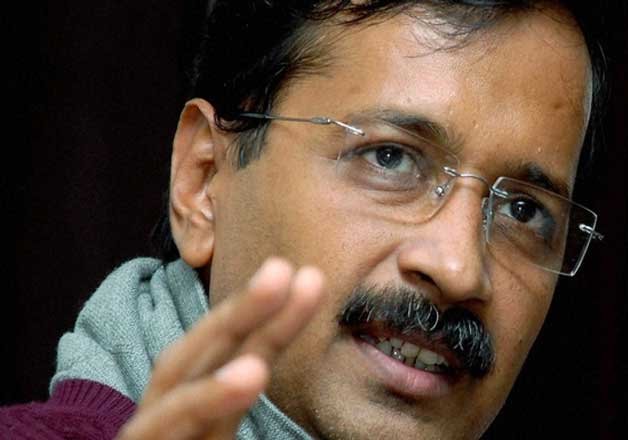 New Delhi: Delhi Chief Minister on Tuesday landed himself in a fresh controversy after he uploaded a controversial poster on his Twitter handle.
Kejriwal, who has ordered a magisterial probe into the Jawaharlal Nehru University incident where anti-India slogans were allegedly raised, tweeted.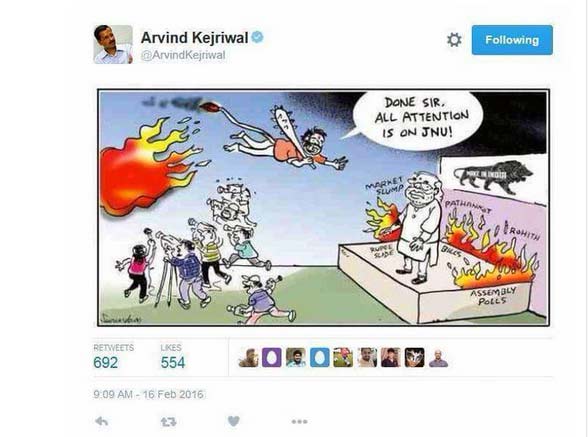 CM tweeted a cartoon by well known cartoonist Surendra, published in The Hindu today, to prove a point. In the cartoon, Surendra depicts how issues are deflected by politicians and used an arsonist with his tail set ablaze saying "Done Sir. All attention is on JNU" to PM Narendra Modi, thus directing all attention away from the fire at the Make In India venue.
Soon after the CM faced backlash from many Twitteratis who trended #KejriwalInsultsHanuman
Here are some of the tweets.