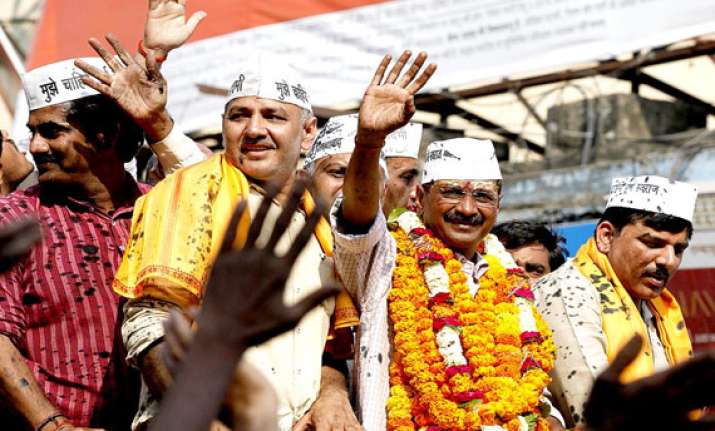 Varanasi: Aam Aadmi Party chief Arvind Kejriwal will arrive in the temple town this evening ahead of the counting day tomorrow for the Lok Sabha elections held in a marathon nine phases spread over 35 days.
The AAP chief will arrive here by a flight from New Delhi, and will even visit the counting centre at Paharia in the city, AAP media coordinator here, Prerna Prasad said.  
Nearly 8000 candidates, including top guns Narendra Modi, Sonia Gandhi, Rahul Gandhi and Kejriwal had contested in the largest-ever electoral exercise held in Indian history. 
Anti-corruption crusader Kejriwal pitted against Modi, BJP's Prime Ministerial candidate in Varanasi, is seeking to replicate this time, his electoral triumph in last year's Delhi Assembly polls.