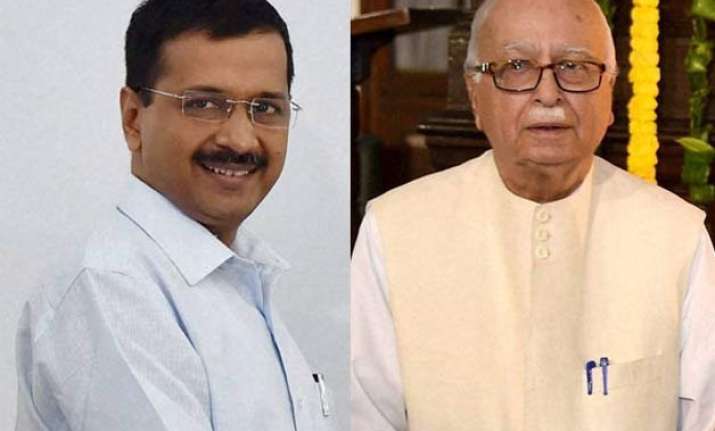 New Delhi: Delhi Chief Minister Arvind Kejriwal is scheduled to meet veteran BJP leader LK Advani at latter's residence in the evening today.
The meeting between the two leaders is scheduled for 5:30 pm.
It comes amid the soaring tension between Delhi government and BJP ruled Centre.
The meeting has been termed as just a courtesy call but according to sources, CM could apprise Advani of the political situation in Delhi besides the standoff between his government and the Centre.
Kejriwal has accused the Prime Minister Narendra Modi-led central government of interfering in the matters of Delhi government and even accused the PM of trying to rule the national capital state through Lieutenant Governor Najeeb Jung.
A meeting between Delhi CM and former Home Minister Advani was scheduled last month but was cancelled at the last minute. Advani's office cited prior engagements as the reason for calling off the June 19 meeting.
Just before the meeting was scheduled, Advani, in an interview to a newspaper, had expressed fears on the possibility of imposition of Emergency in India, a sentiment shared by Kejriwal.