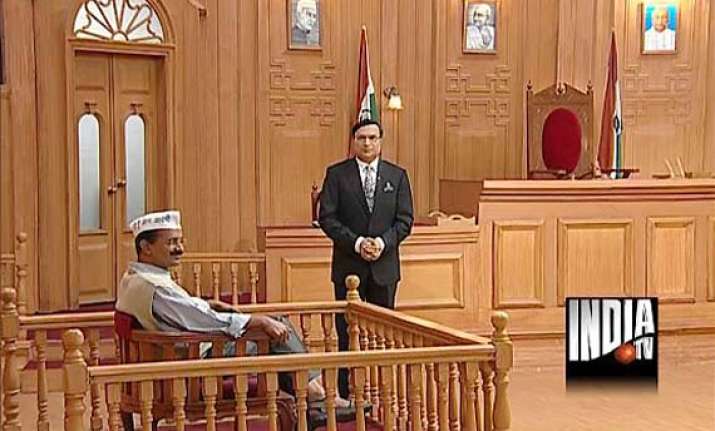 New Delhi, Nov 23: Anti-corruption activist Arvind Kejriwal has said, he will launch his new political party on November 26 at Delhi's Parliament Street.
Replying to queries in
Rajat Sharma
's Aap Ki Adalat show, Kejriwal has invited people to join his party in large numbers  on Monday. 
"Presently, our experts are working on 30 different subjects to prepare a framework for the proposed political party. We will  invite people's views on the draft framework soon", the activist said.  
Kejriwal was non-committal about contesting the forthcoming elections in Delhi.  
His first reaction to Rajat Sharma's query was " I won't contest", but he then corrected himself saying "I don't know whether I will contest or not. My party will contest the elections." 
When Rajat Sharma asked him why he indulged in hit-and-run tactics and did not take his allegations to a logical conclusion, Kejriwal replied: "Neither am I the director of CBI, nor the Chief Justice, nor the Prime Minister, how can I investigate?" 
"The courts do not investigate, the courts hear cases, it's the CBI which investigates, and the CBI acts under the government's directions", Kejriwal said.  
"Even Prashant Bhushan who used to approach the courts has stopped doing that", Kejriwal added.