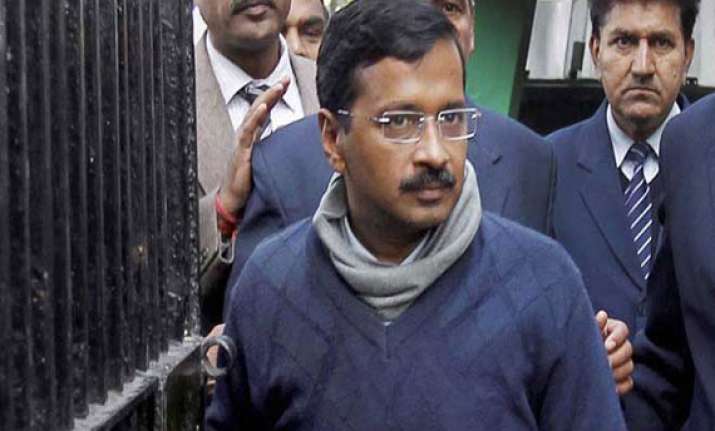 New Delhi: Delhi Chief Minister Arvind Kejriwal today threatened to "go to any extent" over his pet anti-graft legislation, the Jan Lokpal Bill, which is opposed both by the Congress, whose continued support is essential for the survival of his government, as well as the BJP.
"Corruption is extremely important issue and I will go to any extent," he said during an interaction with PTI editors at the agency's head office here.
Asked if could resign, the Aam Aadmi Party leader responded by affirming that he could go to any extent over the "huge" issue of corruption."That (resignation) you interpret,"
he added.
Asserting that both Congress and BJP will never allow passage of the bill, Kejriwal said since the government has decided to probe the alleged corruption in Commonwealth Games projects, Congress' "pitch" has become more "shrill" in this regard and also there are allegations against BJP, which is in power in MCD for past seven years.
Last week, Delhi Cabinet cleared the draft of the much talked-about Jan Lokpal bill which provides for covering all public servants—from chief minister to Group D employees— and seeks life term as maximum punishment for those found guilty of corruption.