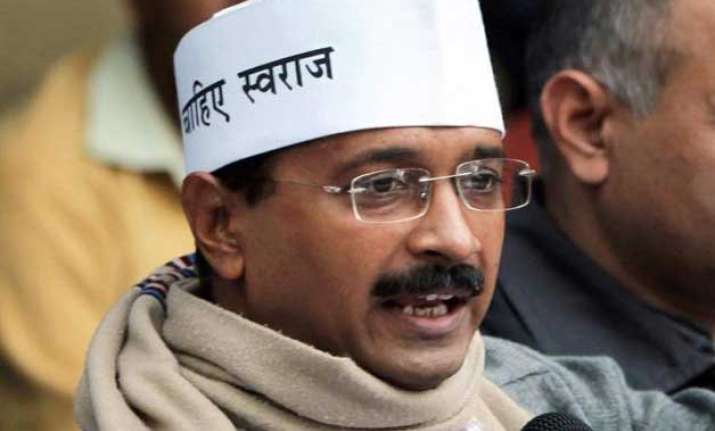 New Delhi: The Election Commission today issued a showcause notice to Aam Aadmi Party leader Arvind Kejriwal for "prima facie" violating the Model Code of Conduct with his remarks alleging that BJP is trying to incite communal violence in the capital.
The EC gave the former Delhi Chief Minister time till 3 PM on January 20 to respond to the showcause, failing which the poll body will take a decision without any further reference to him.
EC referred to a complaint by BJP's Delhi unit president Satish Upadhyay in which he had alleged that in a press conference the AAP leader had claimed that that BJP is trying to incite communal violence in Delhi and has spread communal violence in Trilokpuri and Nandnagri and is also trying to do so in Nangloi and Bawana.
The EC also referred to his alleged remarks that BJP is also responsible for attacks on churches in Delhi.
The EC said it is prima facie of the view that by making the statement, "you (Kejriwal) have violated the provision of sub-para (1) of para I of Model Code of Conduct."
It reminded Kejriwal of provision in the Model Code of Conduct which provides that "no party or candidate shall indulge in any activity which may aggravate existing differences or create mutual hatred or cause tension between different castes and communities, religious or linguistic".
The Election Commission also asked Kejriwal to respond to another complaint by Upadhyay in which he had claimed that the AAP Convener had levelled "false, baseless and unverified allegations" against him and another BJP Delhi unit office bearer.
EC reminded Kejriwal of another provision of the Model Code which states that "criticism of other parties or their workers based on unverified allegations or distortion shall be avoided...." The Model Code came into force on January 12 when EC announced schedule for the Delhi assembly polls.