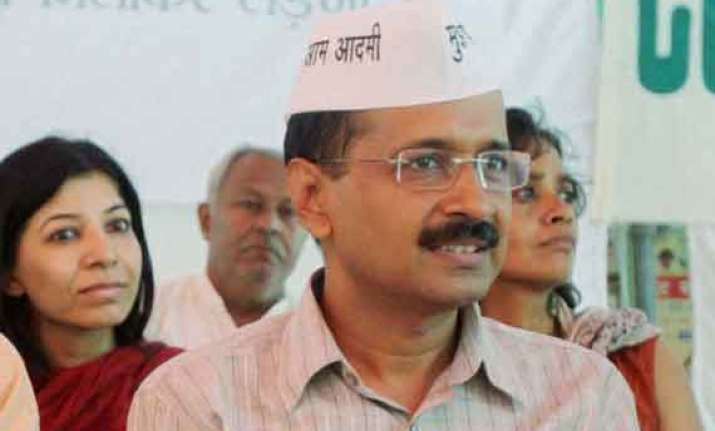 Varanasi: Raking up the snoopgate scandal and Robert Vadra controversy, Arvind Kejriwal today accused both the Congress and BJP of having a tacit pre-poll understanding and not taking any action against each other on the two issues.
He also asked why Congress President Sonia Gandhi and BJP Prime Ministerial candidate Narendra Modi had not campaigned in each other's constituencies.
Targeting the Gujarat Chief Minister, Kejriwal said, "Narendra Modi should clarify his stand on Vadra issue.
If BJP is really serious on this issue, why BJP-led Rajasthan government doesn't register an FIR against him.  
"BJP and Congress have joined hands. They just pass comments against each other, but their party-led governments don't take action against their 'men'," he told reporters here.