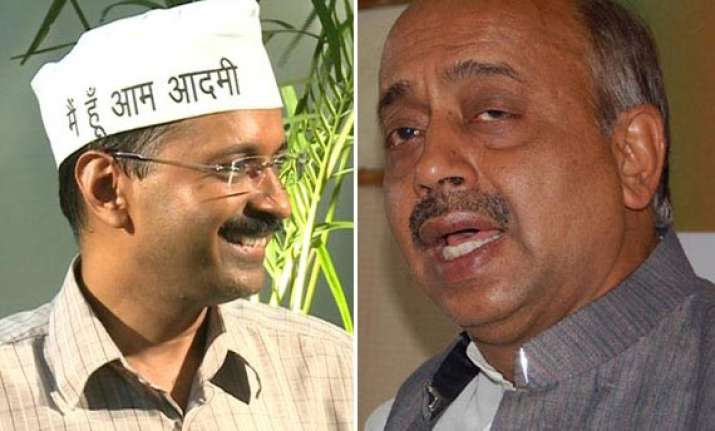 New Delhi: Delhi BJP today accused Chief Minister Arvind Kejriwal of garnering political mileage through controversies and of ignoring the problems of people by putting up a "facade" of honesty.
"It is clear that Kejriwal is trying to divert attention of the people from the issues of governance as he has failed to deliver on this front.
"He should give priority to addressing the problems of people of Delhi instead of trying to play to the gallery on old and stale issues which are already in public domain," said Delhi BJP President Vijay Goel.
Kejriwal is "least bothered" about problems of people in Delhi and all his efforts are towards getting maximum political mileage through controversies in run up to Lok Sabha polls, Goel charged.
Addressing a party function to commemorate the death anniversary of Pandit Deendayal Upadhyaya, Goel said "if the CM can order named FIRs in case of gas prices which appear to be beyond his jurisdiction, what is stopping him from naming former Congress Chief Minister Sheila Dikshit and other Congress leaders in Commonwealth Games scam case? Why an unnamed FIR has been filed in this case?" said Goel.
"Kejriwal is trying to put a facade of honesty when two of his ministers - Somnath Bharti and Manish Sisodia – are indulge in questionable practices. Why is Kejriwal protecting them?," Goel added.