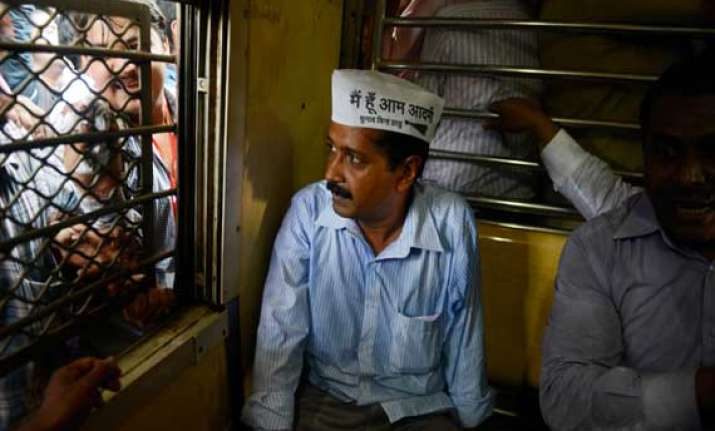 Varanasi: As political pitch gets stronger in this city of temples and weavers with the arrival of AAP chief Arvind Kejriwal, leaders across party lines are fearing a highly polarised scenario on religious lines ahead of Lok Sabha polls next month.
While senior leaders from BJP dismiss the impact of any anti-Modi polarisation among Muslims, who account for about 18 per cent votes here and close to 30 per cent in urban areas, local leaders from various parties including the saffron party said there was a high probability of Muslim votes being polarised towards the strongest candidate against Gujarat Chief Minister Narendra Modi.
Local leaders from various parties including Congress, SP and BSP, also accused Kejriwal of trying to influence Muslims by projecting himself as the strongest candidate against Modi.
Soon after arriving here this morning, Kejriwal met Benares Shahar-e-Kazi Ghulam Nasir and sought his support. According to AAP leaders here, Nasir told Kejriwal that he would pray for his success.
Kejriwal also met some Balmiki Samaj leaders and visited areas populated by Dalits to seek their support. He is staying at the house of Viplav Mishra, brother of late Veerbhadra Mishra, who was mahant of Sankat Mochan Mandir, a Hanuman temple which is very popular among locals and people visiting Varanasi.