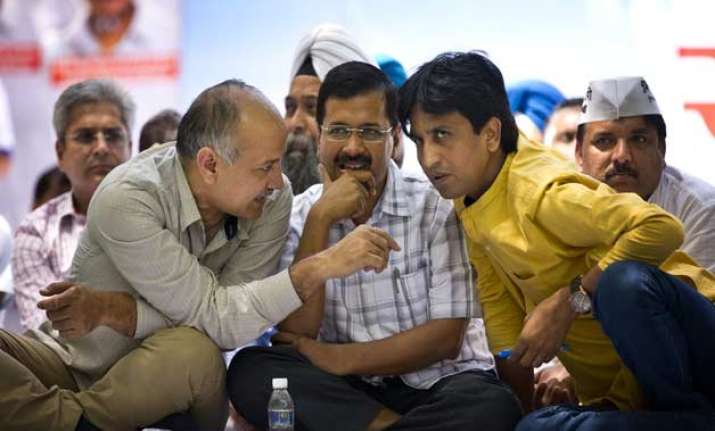 New Delhi: The Chief Minister of Delhi and leader of of Aam Aadmi Party (AAP) Arvind Kejriwal finally broke his silence today  on  the ongoing controversy regarding its leader Kumar Vishwas having a relationship with one of the female workers of the party.
Kejriwal while speaking to a news agency has said that some sections of media are targeting children and wives of AAP leaders and workers.
"From past 2-3 months some media houses are making efforts to defame AAP party & Govt", he added. Kejriwal said that the Party leadership has decided to keep quiet now and only queries  related to  government action  will be answered.
He also said that the opposition parties are trying to malign the image of AAP and are using some section of media as a tool to execute thier malicious plans. Kejriwal said that the whole family of Kumar Vishwas has been under tremendous pressure due to this row and even children of Kumar Vishwas are not being spared.
"The allegation against Vishwas is totally false and baseless. AAP is being targeted. There is no basis for the allegation. Please spare our families," Kejriwal said