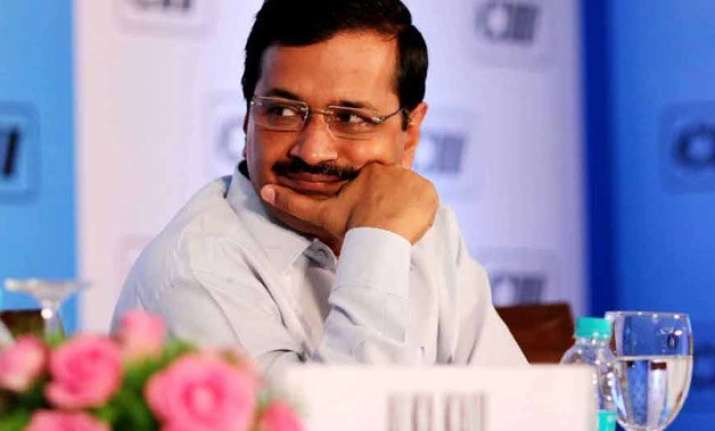 New Delhi: To ensure women's safety, the Delhi government has asked the PWD to expedite the installation of CCTV cameras and light up the "dark spots" across the capital, Chief Minister Arvind Kejriwal said today.
In a Cabinet meeting held yesterday, it was also decided to enhance minimum wages of labourers.
The Heads of Departments (HoDs) have been direct to ensure that workers must get minimum wages.
The chief minister said the contractors who will not pay the minimum wages will be "blacklisted".
However, the government did not give figures of the enhanced wages. The wages were hiked in April this year.
On the security front, the PWD has been asked to bring a proposal at the earliest to put up CCTV cameras all over the city delinking it from the Wi-Fi project.
"The PWD has been asked to identify all dark spots in Delhi, as soon as possible, and also identify spots where street lights are not present and places where they are installed but are not working," an official statement said.
Earlier, Kejriwal took to twitter to announce the Cabinet decisions and said that "HODs must ensure workers get min wages."
"Del Cabinet decides 2 revise min wages in del... Contractors who don't pay min wages will b blacklistd. Cabinet took 2 imp decisions 4 women safety PWD shud lit up all dark spots in Del n bring a proposal soon to put CCTV cameras all over Del," he tweeted.
A senior government official said that the revision in the wages would be "comprehensive" as opposed to the routine hike in wages.
The Labour department has also been asked to prepare a policy for contract labourers, the official said adding that performance appraisal of the present labour contractors would also be done.
"The department has been directed to ensure that in place of technical revision of minimum wages, which had been happening so far, the new policy will emphasise on how much wages will be sufficient for leading a decent life in Delhi," the government said in a statement. The move was necessitated as the government has been receiving complaints that many contractors keep the ATM cards of the labourers and unauthorisedly withdraw part of the cash which should be paid to labourers.
Minimum wage of unskilled workers were raised from Rs 8,632 to Rs 9,048. Similarly wages of semi-skilled, skilled and graduate workers were increased from Rs 9,542, Rs 10,478 and Rs 11,414 to Rs 10,010, Rs 10,998 and Rs 11,986, respectively.