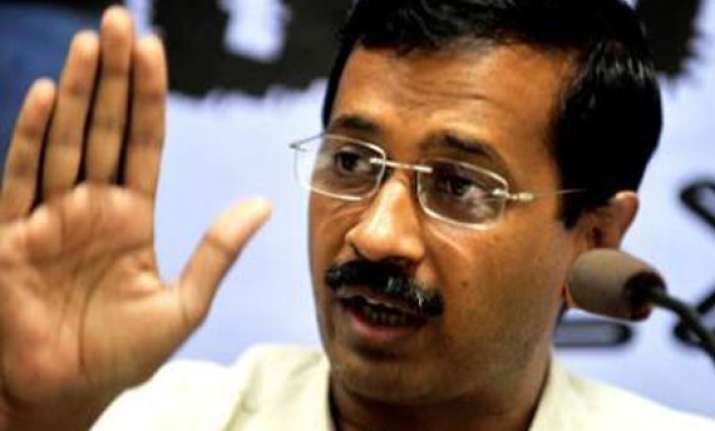 New Delhi, Jun 8 : Arvind Kejriwal's Aam Aadmi Party today released its second list of 44 candidates for 10 more assembly constituencies of Delhi.
A total of 84 candidates had applied for these constituencies, namely Babarpur, Bawana, Chhatarpur, Gokulpur, Krishna Nagar, Laxmi Nagar, Mustafabad, Rajouri Garden, Shalimar Bagh and Vishwas Nagar.
A press release said, the Screening Committee comprising of seven members, went through each and every application and finalized the list after interacting with the applicants personally.
The shortlisted candidates represent people from all walks of life.
Musharraf Khan, a daily wage earner, is one of the shortlisted candidates from Rajouri Garden.  Two doctors Dr. Atul Gupta and Dr. Inder Singh are also part of the shortlisted candidates from Vishwas Nagar.
Another doctor, Dr. Jai Prakash Lohia who is now into dairy business also figures in the list.  Jyoti Bansal, a party worker who has now shifted to Australia, has also been shortlisted from Krishna Nagar.
The Screening Committee interacted with her through Skype, and shortlisted her name.
AAP leader  Gopal Rai has applied from Babarpur, while Vinod Kumar Binny, AAP party worker and councillor from East Delhi's Kichdipur, has also applied  from Laxmi Nagar.
Vinod Binny has now joined Aam Aadmi Party formally and has also started holding Mohalla Sabhas in his ward.
The press release said, the screening process adopted by AAP is a stepping stone in increasing transparency in democratic processes where everyone has an equal say on all issues including decisions taken by the party.
Moving away from traditional party politics where all decisions are taken by party high command, Aam Aadmi Party wishes to establish a new kind of politics in which decisions are taken by the people, says the press release..
In last Delhi Vidhan Sabha elections held in 2008, Congress and BJP had fielded 19 candidates each, having criminal background. BSP also gave ticket to 15 tainted people. The screening committee created by Aam Aadmi Party has tried its best to avoid shortlisting people who have any kind of criminal background based on information provided in the candidate forms. Still, to check if these potential candidates have suppressed any information, AAP is uploading their forms on the website.
Aam Aadmi Party has put the profiles of these 44 shortlisted candidates on its website (www.aamaadmiparty.org) and would be soliciting comments on these applications for the next 15 days. People can send in their feedback on these candidates for the next 15 days through the following ways:
Email: delhielection@aamaadmiparty.org
Website: www.aamaadmiparty.org
Address: Election Cell, Aam Aadmi Party, A-119, Kaushambi, Ghaziabad, UP: 201010
Helpline: 09718500606
Earlier, the party had announced its shortlist for 12 constituencies. A lot of feedback is being received on the shortlist. Based on preferential voting and feedback received, the Political Affairs Committee of AAP would decide on the final list of candidates for these Vidhan Sabhas. Apart from this list, party workers in a meeting held on June 2 at Constitution Club had decided that Party Convenor Arvind Kejriwal should contest elections from New Delhi Vidhan Sabha.  Adding to this the list of 10 Vidhan Sabhas declared today, a total of 23 Assembly Constituencies have been frozen by the party.