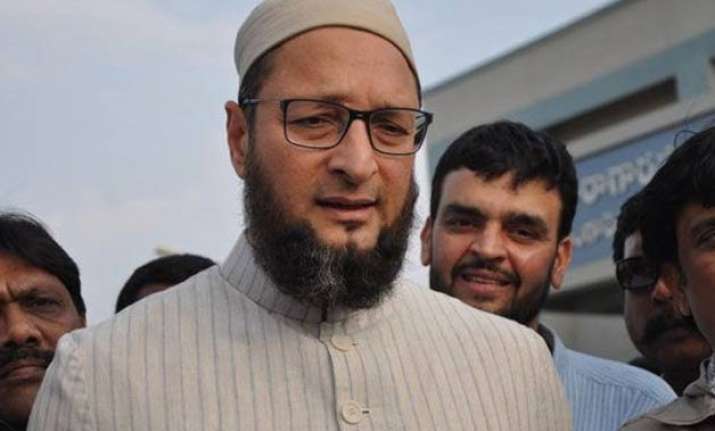 New Delhi: All India Majlis-e-Ittehadul Muslimeen (AIMIM) president Asaduddin Owaisi has received threat from a sympathiser of  the dreaded terror outfit Islamic State.
The Hyderabad MP said that he has been warned by the ISIS on Twitter to keep his 'mouth shut' but he will not.
"It is better for you to shut your mouth on Islamic State if you don't know the truth. Islamic State will invade India soon," Twitter handle @abotalout, believed to be managed by an ISIS sympathiser, warned Owaisi.
Responding to the tweets, he said that 'ISIS murderers have no right to decide his final destination' and that he doesn't feel the need to lodge a police complaint as the tweets are purely ideological.
"@abotalout sir you are a bloody Takfiri, if you want to debate on evil, ISIS, I am ready. You will not be able to counter my Theological Points," he tweeted.
"@abotalout you can dream so keep dreaming Takfiri read @Shaykhabulhuda book on ISIS will bring y out of Darkness of ISIS Allah give Taufeeq," he said in another tweet.
Owaisi had in recent past condemned the ISIS activities and said that militant group have nothing to do with the Islam or its teachings. He had also described ISIS men 'murderers and rapists'.
Indian Muslim scholars have declared ISIS as 'Khawrij' (rebels of Islam) and they had no right to speak about Islam.
Last, BJP MLA from Sardhana in UP, Sangeet Som, had claimed that he got a threatening call from the ISIS.