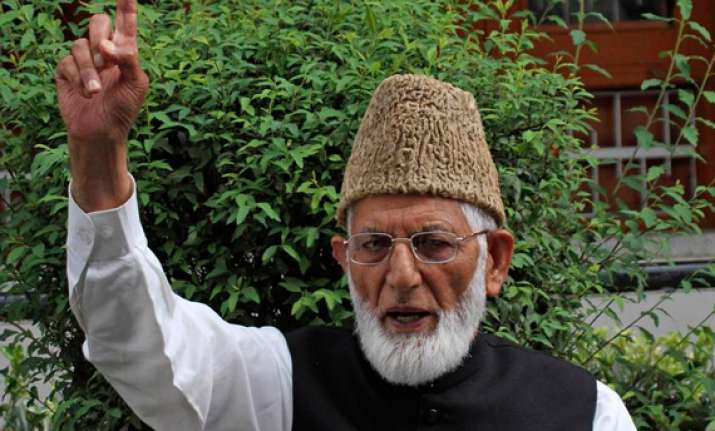 Srinagar, Jun 18: Hurriyat hawk Syed Ali Shah Geelani today claimed Kashmiri youths are thinking of a recourse to armed struggle if the government continues to deny political space to separatists.
If the current policies continue, "our youth will opt for the other way. They are thinking about other options," Geelani told reporters at his Hyderpora residence here.
When asked if "other options" meant return to 1990 when militancy had erupted in Kashmir, he said "it is very obvious".
The chairman of the hardline faction of the Hurriyat Conference said his party had never opted for confrontation.
"We have never opted for confrontation, we have always put forward our policies in a positive manner," Geelani, who is under house arrest, said.
"Our party believes there should be no confrontation and no enmity on the basis of political differences," he said.