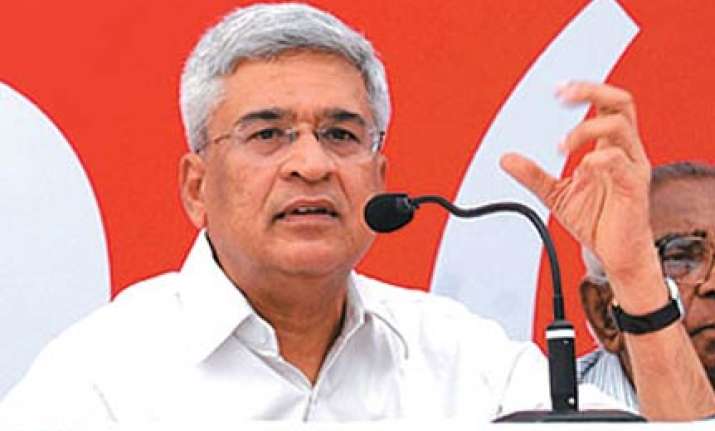 CAMBRIDGE: In a candid overview of the state of the Left parties in India, CPIM general secretary Prakash Karat has said that the Leftist forces, who were still "banking on the concepts and theories of the 1940s" needed to understand the sweeping changes being witnessed by the nation.
In one of the key presentations at the "Lessons of Empire" conference at the University of Cambridge in memory of noted Marxist historian Victor Kiernan, Karat admitted that Left parties were "deficient" in theory and needed to study and understand the new developments sweeping India.
Calling himself the only 'non-scholar' among the speakers that included academic stars such as Eric Hobsbawm and Christopher Bayly, Karat recalled Kiernan's friendship with Indian Marxists such as P C Joshi and E M S Namboodiripad and recalled that he was always unrestrained in his criticism of some aspects of the Communist Party of India.
Recounting the genesis and history of India's Left, Karat recalled that Kiernan would often criticize the party leaders and cadre, some of whom he called the "cafe going intellectuals", for indulging in political gossip. agencies