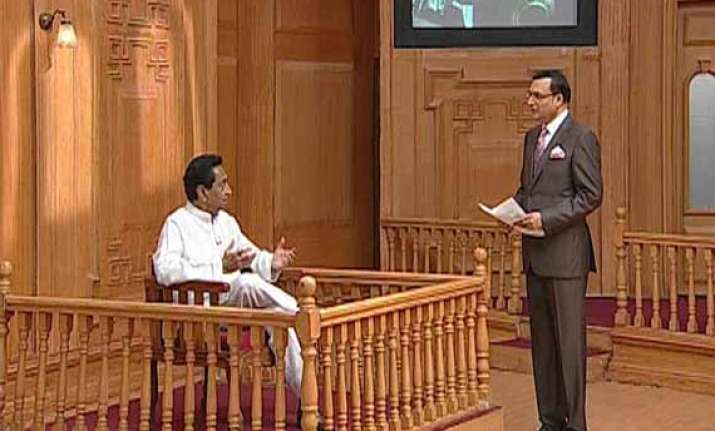 New Delhi: Senior Congress leader Kamal Nath today said it was up to Priyanka Vadra and her family to decide when she should join politics.
Replying to queries in Rajat Sharma's show Aap Ki Adalat (to be telecast on India TV tonight), Kamal Nath was asked why party leaders are trying to prevent Priyanka Vadra from joining politics.  
"We are not preventing. Priyanka Gandhi ji must decide herself. She would have to decide in which manner she wants to join politics. Her family will have to decide. No doubt, we can ask her, and we may like her, but I can't decide on behalf of her and her family." 
When a participant said inducting Priyanka was the demand of the youths, Kamal Nath remarked with a big smile: "The demand of youths will be fully respected." 
On the factors behind the recent electoral debacle, Kamal Nath said: "There is no single reason behind such a huge defeat. Every state had its own reason. Our party is going to introspect, as we have to contest more elections.