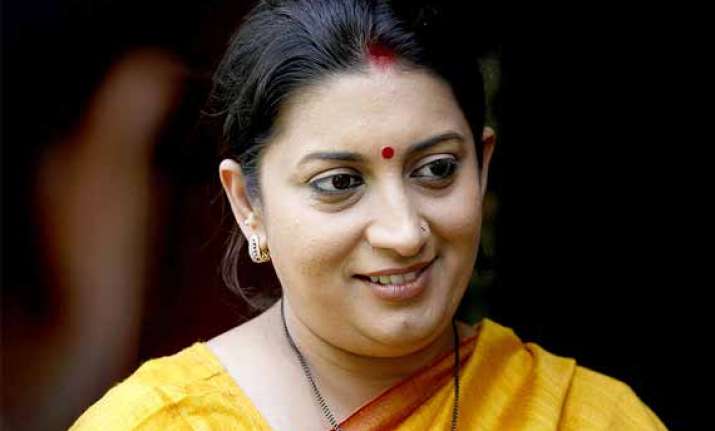 New Delhi: Breaking her silence as regards the controversy over her education, HRD Minister Smriti Irani today said "extraneous circumstances" were created to deviate her attention from work and asked people to judge her by her work.
Irani reacted two days after the Congress launched a broadside against her, questioning her ability to deliver as HRD minister as she was "not even a graduate".
The 38-year-old television model-turned- actor-turned politician told reporters, "Extraneous circumstances have been created to ensure that my attention is deviated from the body of work I have been entrusted with."
Irani said that she has been judged by her organisation with regard to her capacity to deliver on assignments.
"I will humbly request all of you that judge be my work and I will not add anything to the statement that I have made," the minister said.