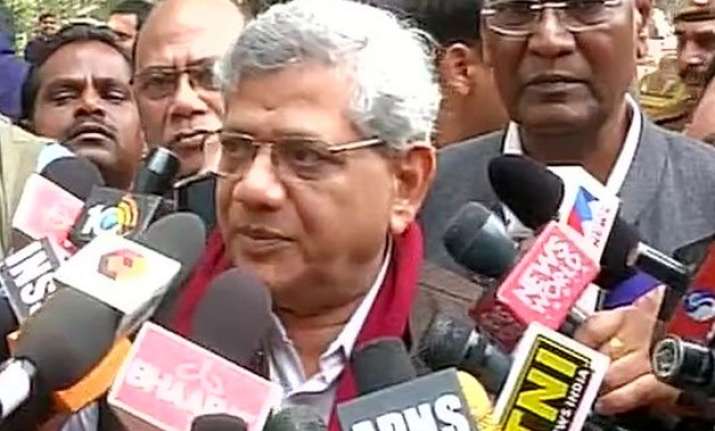 New Delhi: A day after condemning JNUSU president Kanhaiya Kumar's arrest, CPI(M) general secretary Sitaram Yechury, CPI leader D Raja and JD(U) leader KC Tyagi today met Home Ministry Rajnath Singh to discuss the issue.
Speaking to media, Yechury said that Home Minister has assured that no action will be taken against the innocent students.
"We told Home Minister that what is happening is worse than what happened during Emergency. He assured us that investigation won't be carried out on any innocent person," he told reporters after the meet.
"20 people who are being targeted, it should be proved that they are at fault," he added.
When specifically asked about the involvement of D Raja's daughter Aparajita in Tuesday's protest, he replied, "It should be proved that these incidents happened. JNU has no cameras so where did the tape come from?"
BJP MP Maheish Girri tweeted a video footage showing Aparajita taking part in the protest.
"Left leader D Raja's daughter Aparajita was seen in protest supporting AfzalGuru. Did he went to JNU today 2 protect her?" he tweeted.
"For those questioning authenticity of video, here's Aparajita Raja's pic from Facebook along with video screengrab," he said in another tweet.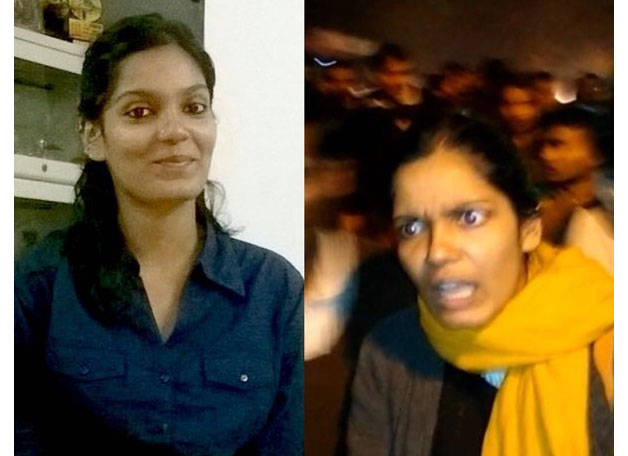 When Raja was asked about her daughter's role, he said, "Who are they to question my son and daughter's integrity? Let the nation judge."
Raja said that by targeting general students, the ABVP was creating a sense of terror in the campus.
Meanwhile, Delhi Police has written another writes letter to JNU's vice-chancellor Jagdeesh Kumar requesting him to produce 6 students of university allegedly involved in anti-national activities.
8 students have been debarred from academic activities by the university administration pending a disciplinary inquiry into the event on Tuesday. The university, however, did not identify the eight students.
The students have been debarred based on an interim report of the "disciplinary" committee instituted earlier this week to probe the involvement of students in the event. The students will be allowed to stay in their respective hostels to enable them to represent their stand for a fair investigation.