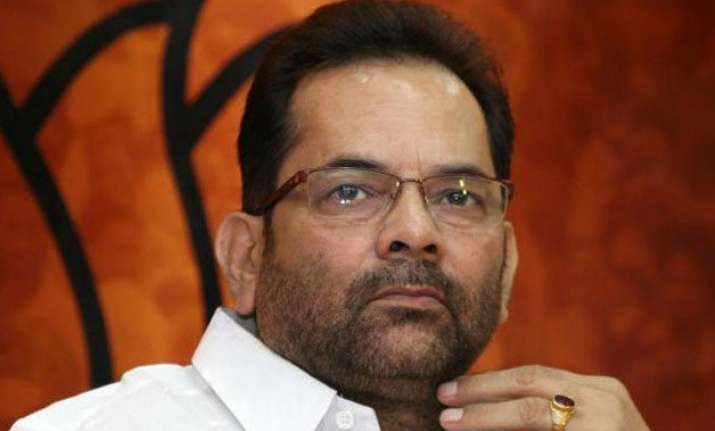 Rampur : Attacking Bihar Chief Minister Nitish Kumar and RJD chief Lalu Prasad Yadav, Union Minister Mukhtar Abbas Naqvi today said that their poll promises to lift Muslim weavers out of poverty were "lies" and the economy has been "deteriorating" after every election.
Referring to statements of Bihar's weavers organization leaders, Naqvi said, "Nitish Kumar and Lalu Prasad Yadav had repeatedly declared during their election campaigns that they would lift the suffering Muslim weavers of Bihar out of their pitiable economic condition, but those promises were mere liesas our economy has been deteriorating after each election."
The weavers were apparently shown complaining about their situation in a video by a foreign broadcasting service and also stated that they had been "befooled on the pretext of secularism", but since the weavers' have realized the real intentions of both parties, JD(D) and RJD will now be disappointed.
Minister of State for Minority Affairs said that as harmony and brotherhood exists in India's DNA, no "hypocritical slogans" of secularism can harm the cultural values.
Bihar's electorate have directly or indirectly accepted Prime Minister Narendra Modi as icon of development, who do not make false promises, Naqvi said, adding the BJP's opponents are upset seeing PM's mission of development.