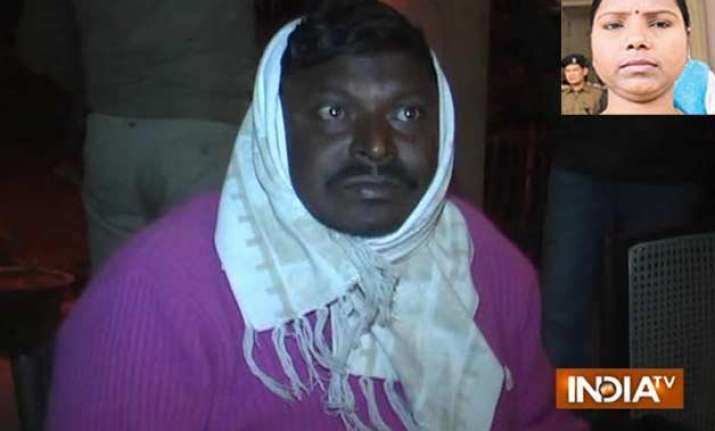 Purnea:  Awadhesh mandal, husband of Bihar's ruling Janata Dal (United) legislator Bima Bharti was freed forcibly from Purnea's Maranga police station on Sunday, hours after he was arrested for allegedly threatening a witness in a case of murder.
 
Following his arrest, Mandal's supporters, who reportedly belong to the JDU, stormed the police station and tried to force the station in-charge to file a counter-FIR.
The mob then diverted the officer's attention and freed Mandal from the lockup.
The Nitish Kumar government once again came under attack of the Opposition over two incidents involving its legislators.
Police has suspended the officer in-charge of the Maranga Station from where Mandal escaped. A showcasue notice has also been issued to the station officer for 'laxity' in security.
Reacting to the incident, a senior police officer said, "There were complaints lodged in the Maranga station against Awadhesh Mandal. The police should have been careful, don't know how his supporters were able to take him out of the jail."
Mandal already faces several criminal charges, including murder.
Eyewitnesses said the escape took place when the legislator, along with Purnea lawmaker Santosh Kushwaha, was in the police station and hundreds of supporters of Mr Mandal surrounded the police station to help him flee.
Asked to comment on the presence of MLA and MP at the time of the escape, the SSP said it would be probed.
Sub Divisional Police Officer of Banmakhi, Kundan Kumar, would probe the escape, the police said.
Criticising the state government in connection with the incident, senior BJP leader Sushil Kumar Modi asked whether the "attack on a police station by supporters of husband of a JD(U) MLA was not a case of free run to criminals."
Former chief minister and Hindustani Awam Morcha (HAM) leader Jitan Ram Manjhi assailed Mr Kumar over the incident and said his "claim of tightening law and order is dishonesty."