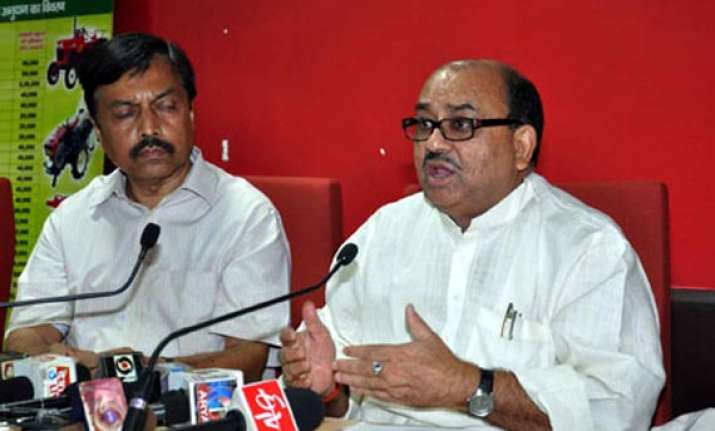 Patna: Hours before a crucial meeting between JD(U) president Sharad Yadav and Chief Minister Nitish Kumar for shortlisting candidates for Lok Sabha seats in Bihar, some party leaders met the former and protested against allotment of tickets to party-hoppers at the cost of long-time workers.  
Senior Bihar ministers Narendra Singh and Brishen Patel along with sitting MPs Vishwa Mohan Kumar and Ashwamedh Devi met the JD(U) president to convey their displeasure at the allotment of tickets to party-hoppers.
Singh had earlier openly objected to the announcement of the candidatures on JD(U) tickets of filmmaker Prakash Jha, Baidyanath Mahto and Awanish Kumar Singh by the CM during his "sankalp yatra" last week.
While the CM named Jha as the candidate for Bettiah, Awanish Kumar, who recently switched to JD(U) from BJP, was named as the nominee from Motihari. Mahto has been given the ticket from Balmikinagar.
Emerging from the meeting with Yadav, Narendra Singh told reporters that, "A committee shall be constituted for deciding on candidates after consultation with party office-bearers and workers."