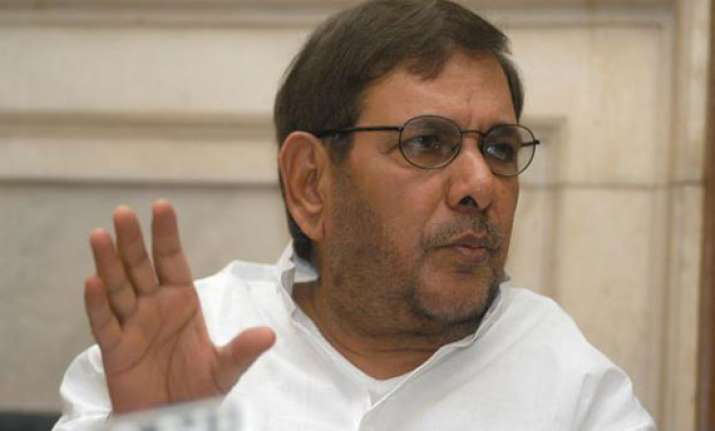 New Delhi: Soon after Nitish Kumar resigned as Bihar Chief Minister, president of his party JD(U) Sharad Yadav today said his successor would be chosen tomorrow and made it clear that the party will tie-up even with bitter rival RJD for formation of a "secular alliance".
"A CM candidate will be decided tomorrow...We will take a decision tomorrow which will surprise the nation. We will save the country," Yadav told reporters here.
He was speaking soon after Kumar resigned as Bihar Chief Minister taking moral responsibility for the party's dismal performance in the Lok Sabha polls in which it got only two out of 40 seats.
Stressing that JD(U) remains the single largest party and will form the government under a new leader, he rejected suggestions that Kumar quit for the fear of a split in the party.