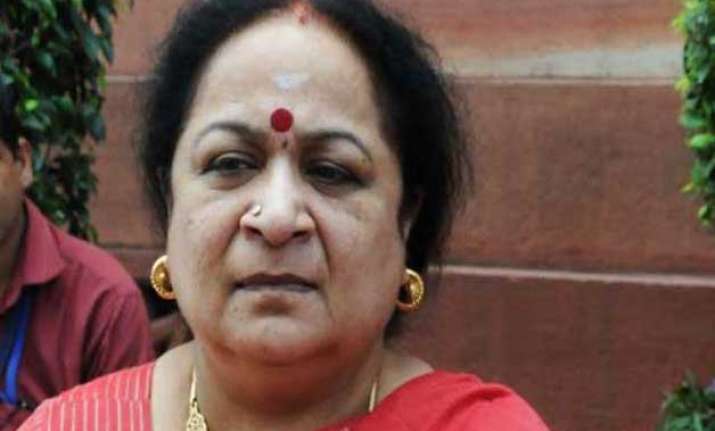 New Delhi: Former union minister Jayanthi Natarajan had met BJP chief Amit Shah before making up her mind to quit Congress, according to reliable sources.
Natarajan reportedly met with BJP president Amit Shah recently during the Winter Session of Parliament.
The BJP leaders, however, are not enthusiastic about inducting her in the party because, as on today, she is considered more of a liability in view of the reports that some of her decisions as Environment Minister could be examined by CBI.
 
Natarajan's revolt comes a few weeks after another union minister Krishna Tirath joined BJP.  Another senior leader Janardan Dwivedi was scolded by the party for praising Prime Minister Narendra Modi.